Debt Caused by The Coronavirus.
The Coronavirus also known as COVID-19 has placed stress on many industries and individuals. It is an unprecedented situation that none of us have ever experienced before, and the resulting financial uncertainty is a stressful and concerning position to be in. Thankfully, there are many bankruptcy options available for those that are struggling. Individuals filing a consumer bankruptcy will be a major part of the recovery effort for so many in the upcoming months. Discussing your concerns, debts and overall situation with an experienced attorney will be your best starting point. Having a professional who knows all the options available to you can be a very stress-relieving first step.
How Can Bankruptcy Help with Debts Incurred Due to Loss of Income or Unemployment?
The typical American worker lives paycheck to paycheck, without a large savings cache ready for events such as this. So, if layoffs or reduced hours occur, how is the typical American worker going to pay his or her bills?
You have to feed your children, buy clothes, put gas in the car, pay for medicine, electricity, water, etc.
Fortunately, the bankruptcy laws are here for exactly this type of scenario.
And the consequences of filing bankruptcy, such as impact on credit scores, are usually far less than most think.
There are different bankruptcy chapters and each has its own pros and cons.
Chapter 7 allows you to get rid of dischargeable debts without making any payments, but you can only protect a certain amount of assets, and there are income eligibility requirements.
Chapter 13 allows you toenter into a repayment plan based on your budget and asset values. It has great flexibility and works for many who do not qualify for a Chapter 7 case.
Deciding which is best for your situation can only be done by having a comprehensive consultation with a qualified bankruptcy attorney.
Are Courts Still Open? Are Proceedings Still Going to Continue?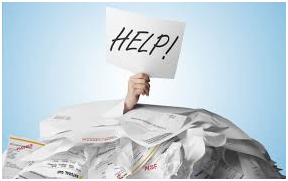 Bankruptcy is here if you need it,so don't stress. Bankruptcy laws are designed to protect you and alleviate your debt problems.
With businesses, stores and organizations shutting down, it can be confusing to know which institutions and governmental agencies are still open. As of now, Bankruptcy courts are continuing to operate, with business almost as usual. Bankruptcy can still be filed and much of the process can and will be done virtually.
The attorneys at the Law Offices of Timothy D. Ducar, PLC have handled thousands of Bankruptcy cases in Arizona and have offices in Scottsdale and Peoria. Contact us today to schedule your free bankruptcy consultation at 480-502-2119.