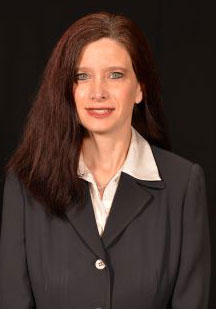 Attorney Julie Blumenreich provides personalized legal protection and strong advocacy for the rights of businesses and individuals in today's constantly changing business, political, and legal world.
A native of Arizona, Julie graduated with a B.S. in Business and a political science minor from Arizona State University where she was very involved with the Alumni & Student Alumni Associations,  Admissions recruitment, and Homecoming events management.  Julie received her law degree from the Benjamin N. Cardozo School of Law in New York, New York, where she worked with the Manhattan Legal Aid Society and nationally-recognized Innocence Project, and was a Student Clerk for a US Magistrate Judge.  She has worked in both the public sector as a Deputy County Attorney for the Maricopa County Attorney's Office and the private sector at the owner-level of a mid-sized private law firm in Phoenix.
In her business, legal, and volunteer efforts, Julie has provided detailed work and effective results in the fields of education, employment law, human resources, civil rights, insurance defense, criminal law, and general civil litigation.
Julie lives in Phoenix with her husband and 3 children.